Monero GUI Wallet Slow Syncing Fix
If your Monero GUI Wallet is taking a long time to sync there is a trick that will eventually be fixed in a future version.
Fixing Slow Syncing Monero Wallet
Open your wallet and go to the Settings tab
Click the Stop daemon button if the daemon is running
Next to Daemon startup flags enter the following:

--block-sync-size 1

Click Start daemon
This should fix the issue of the Monero Wallet hanging due to large block sizes. A future update of the wallet is suppose to include this fix.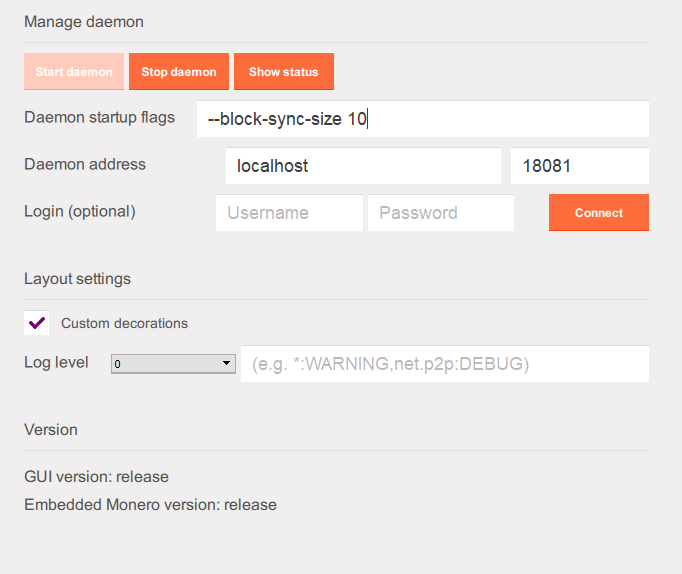 If this article helped, consider a donation.
Topic tags: