A Quick Look At Croat Coin
Written by
CC Freak
on January 11, 2018
Croat is a coin based on CryptoNote technology, which was made popular by Monero. The objective of Croat is to create a Catalan product, a tool destined to be used by the people, governed by the people, and that brings benefits directly to the people.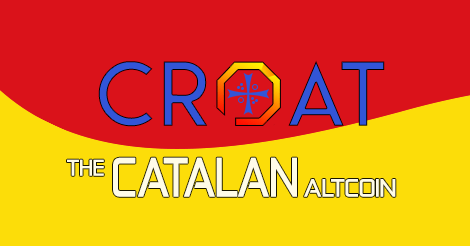 Although we strongly believe in Catalonia's future, we are not politically subscribed to any party or group. In our group of developers there are people with different political views, but as a group we only believe in the future of Croat as THE CATALAN ALTCOIN. People deserve the right to have access to Croat, no matter what their political views are. In the end, it's only money. And we strongly believe that PEOPLE should have the right to govern and control it, not institutions, not political parties, not central banks.

– Read more history at Croat.cat

– Read more history at Croat.cat
The coin was announced on BitcoinTalk in August so it is one of the newer mining coins out there.
[adinserter block="2″]
Technical Specs
Here is a quick look at some of the important technical specs of the coin.
Wallets
One thing that jumps out right away is how nice and well designed the wallets are. It does help that they are building off a well established algorithm but the wallets are still very clean for such a new coin.
Desktop Wallet
Desktop wallets are available for Windows, MacOS and Ubuntu 16.04. Below is a gallery of the MacOS wallet so you can get an idea of what kind of options the wallet will have.
My only complaint so far is that you can not get a wallet address on the Desktop apps until the wallet is completely synced. Other than that, the wallet is fast and works well. You can download the wallets from their official site.
Mobile Apps
Android
The Android app is my absolute favorite part about this new coin so far. It is fast and very easy to use. I was able to download it, get an address and have coins show up within minutes. You can download the wallet from the Google Play store.
iOS
Coming soon. As of writing this article there is no available iOS wallet available to use. However, there is one coming soon according to the developers. Keep checking back!
Exchanges
I was surprised to see but you currently can not buy Croat anywhere! This is the first mineable coin I have been a part of that has yet to have a monetary value attached to it through trading on an exchange.
The developers are working on this however there is no exact timeline. Currently the exchanges that are being discussed are Cex.io, C-Cex and Shapeshift.io.
Mining
Mining Croat is very familiar to anyone that has been involved with Monero. You can use all of the existing Monero mining software, such as xmr-stak. Whatever hash rate you achieve with Monero will translate 1:1 to Croat.
As of writing this there are two official pools and four third party pools available to choose from. If you have enough hash rate, mining solo is viable as the current network hash rate is only ~220 KH/s.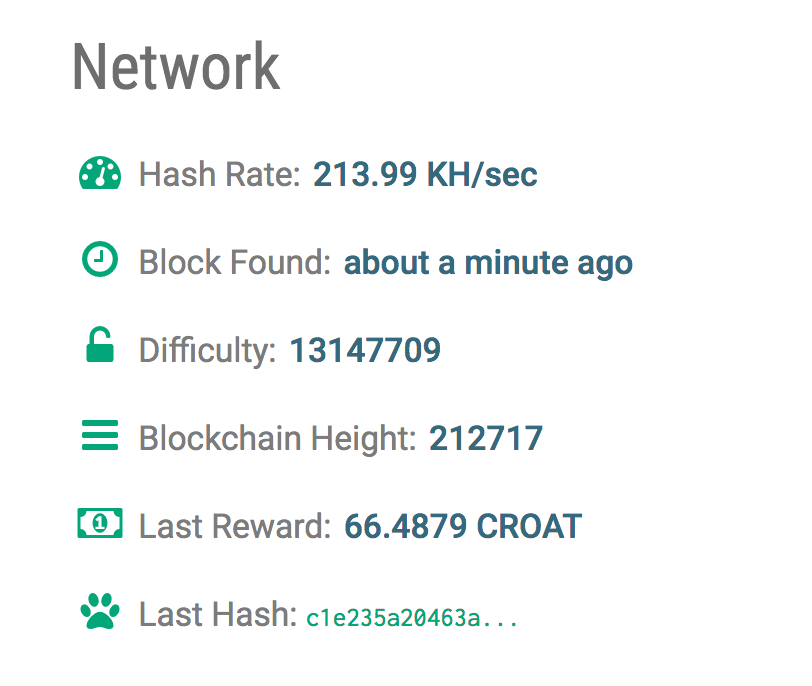 Community & Resources
There isn't a whole lot out there as far as community goes. I have created a subreddit at /r/croatcoin. There is also the official bitcoin talk thread mentioned above, Telegram, the official Twitter page and the official Facebook page.
Hopefully the developers are able to gain the traction they wish for this coin. I look forward to following it as it grows!
Topic tags: